A World of Rewards
A World of Rewards At the Maize Breeding & Genetics Laboratory, we're dedicated to helping the seed corn industry as a whole, which means that everyone benefits, from the largest corporation to the smallest producer. Through our research, we provide the commercial sector with germplasm with specific characteristics, and we pass on the knowledge to develop improved genetics. Producers see rewards from the use of unique genetics, and the private sector learns new ways to breed corn for maximum efficiency and yield. Most importantly, we educate future industry leaders, who initiate their own programs of study and testing at companies and universities around the world.
In 1998, a commitment from two of the world's leading agribusiness concerns established the Pioneer/DuPont Endowment for the Maize Breeding & Genetics Laboratory. A gift from Pioneer Hi-Bred International, Inc. set up the endowment, and additional contributions from DuPont Agricultural Enterprise will generously enrich the fund.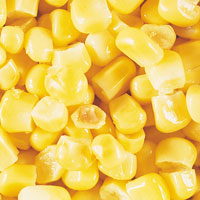 Corn breeding research at the University of Illinois would benefit from your support as well. To make a valuable investment in the future of the seed corn industry-or just to learn more about the Maize Breeding & Genetics Laboratory-please feel free to contact us via the information on the bottom of this page.
Your contribution, support and leadership will help to ensure the Laboratory's success in sustaining its commitment to practical, groundbreaking research worldwide.